Christian Falsnaes' performative Werke basieren auf der Interaktion zwischen Publikum und Künstler. Der dänische Künstler steht auf der Shortlist für den Preis der Nationalgalerie 2015.
Ausgehend von der Kunstgeschichte der Performance versucht Christian Falsnaes neue Formen performativer Kunst zu entwickeln. Dabei interessiert ihn vor allem der Kontext der Werkentstehung: Die Rituale, Dynamiken und Verhaltensweisen, die in hoch kodifizierten sozialen Feldern wie der Kunstwelt wirksam werden. Seine Arbeiten kreisen um die Themen Identität, Autorität und Unterwerfung. Als elementare Komponente setzt Falsnaes die zumeist unvorbereiteten Ausstellungsbesucher in partizipatorisch konzipierten Performances ein, die er auf Video dokumentiert und anschließend in einem Zusammenschnitt ausgewählter Sequenzen zeigt.
Kennzeichnend für Falsnaes' Performances ist das Unvorhersehbare und Unkontrollierbare. Er arbeitet weder mit professionellen Akteuren noch mit exaktem Skript, sondern überlässt es dem Publikum, wie es seine Anweisungen ausführt.
Studium
2001 – 2003 Philosophy studies, University of Copenhagen
2005 – 2011 Academy of Fine Arts, Vienna
Einzelausstellungen (Auswahl)
2017 Christian Falsnaes, Rise, Berlinische Galerie, Berlin
2017 Christian Falsnaes, Force, U-Turn, arteBA, Buenos Aires
2017 Christian Falsnaes, Video Artist. Kunstverein Neuhausen, Neuhausen
2016 Christian Falsnaes, Front, Yarat Contemporary Art Space, Baku
2016 Christian Falsnaes, Thousand Faces, Statens Museum for Kunst, Copenhagen
2016 Christian Falsnaes, First, 1646, The Hague
2015 Christian Falsnaes, Many, Juan & Patricia Vergez Collection, Buenos Aires
2015 Christian Falsnaes, Available, Kunstverein Braunschweig
2015 Christian Falsnaes, Front (Kareth Schaffer), KIOSK, Ghent
2015 Christian Falsnaes, The title is your name, Bielefelder Kunstverein
2014 Christian Falsnaes, Performance Works, PSM, Berlin
2014 Christian Falsnaes, Justified Beliefs, Art Basel Statements, Switzerland
2013 Christian Falsnaes, Opening, KW Institute of Contemporary Art, Berlin
2013 Christian Falsnaes, One, DREI, Cologne
2011 Christian Falsnaes, ELIXIR, PSM, Berlin
2010 Christian Falsnaes, There and Back, Skånes Konstförening, Malmö, Sweden
2008 Christian Falsnaes, Rational Animal, Kunstraum Niederösterreich, Vienna
Gruppenausstellungen (Auswahl)
2017 Bienal de Performance BP.17, Buenos Aires
2017 Future Generation Art Prize, Pinchuk ArtCentre, Kiev
2017 Cool, Calm and collected, ARoS Aarhus Kunstmuseum, Aarhus
2017 Portfolio Berlin 03, Kunsthalle Rostock, Rostock
2017 Conditions of Political Choreography, n.b.k. Neuer Berliner Kunstverein, Berlin
2017 Sæt pris på kunsten, Museum of Contemporary Art, Roskilde
2017 Instructions for happiness, 21'er Haus, Vienna
2017 Duet with artist, Museum Morsbroich, Leverkusen
2017 Dejima – concepts of in- and exclusion, GAK, Bremen
2016 Conditions of Political Choreography, CCA, Tel Aviv
2016 20 Years, Migros Museum für Gegenwartskunst, Zurich
2016 The gestural, 21'er Haus, Vienna
2016 Head to Head, Castlefield Gallery, Manchester
2016 Today's Art Festival, The Hague
2016 Take Up Your Space, KAI10 / Arthena Foundation, Düsseldorf
2016 Manifesta 11, Zurich
2016 Im Raum mit, BNKR, Munich
2016 Stellung nehmen, Kestnergesellschaft, Hannover
2015 Preis der Nationalgalerie 2015, Hamburger Bahnhof – Museum für Gegenwart, Berlin
2015 Political Populism, Kunsthalle Wien, Vienna
2015 Expanding the field of play, Centre Pompidou, Paris
2015 The city is the star, ZKM | Zentrum für Kunst und Medientechnologie, Karlsruhe
2015 Reset I – Galerie Priska Pasquer, Cologne
2015 History is a warm gun, n.b.k. Neuer Berliner Kunstverein, Berlin
2015 Life in a Castle. Works from the Collection, Musée départemental d'art contemporain de Rochechouart
2015 Per4m, Artissima, Torino
2015 European Media Art Festival, Kunsthalle Osnabrück
2015 Destination Vienna, Kunsthalle Wien, Vienna
2015 More Konzeption conception now, Museum Morsbroich, Leverkusen
2015 The Lulennial – a slight gestuary, Lulu, Mexico City
2015 30 + 30 retro/ perspektiv, Museum für Neue Kunst, Freiburg
2014 Reykjavik Dance Festival, Reykjavik Art Museum, Reykjavik
2014 Public, Art Basel Miami Beach
2014 Performance proletarians, MAGASIN – Centre National d'art Contemporain de Grenoble
2014 Vertigo of reality, Akademie der Künste, Berlin
2014 Vor Ort, Bielefelder Kunstverein, Bielefeld
2014 Is it Y(ours)?, Museum Bärengasse, Zurich
2014 Now and again – Performance for video, Fotografisk Center, Copenhagen
2013 Ihre Geschichte(n), Bonner Kunstverein, Bonn
2013 Gelatin – Stop – Anna Ly Sing – Stop, Schinkel Pavillion, Berlin
2013 Grundfrage (Question Fondamentale), Crac Alsace, Altkirch
2013 Regionalismus, Salzburger Kunstverein, Salzburg
2013 Enten/Eller, Nikolaj Contemporary Art Centre, Copenhagen
2013 Entweder/oder, Haus am Waldsee, Berlin
2012 Immer Bunter – Aktuelle Malerei aus Österreich, Galerie im Taxis Palais, Innsbruck
2012 Realness Respect, Kunstverein Medienturn, Graz
2012 Catch a glimpse of me, W139, Amsterdam
2012 Regionale12, Festival for contemporary art, Austria
2011 REGRESS-PROGRESS, Centre for Contemporary Art Ujazdowski Castle, Warsaw
2011 ACTS, Museum of Contemporary Art, Roskilde, Denmark
2011 Performance as lecture, Kunsthalle Wien project space, Vienna
2011 Sequences Real time Art Festival, Reykjavik
2010 Speak & Spell – curated by Spike Art Quarterly, COCO, Vienna
2008 International Prize for Performance, Galleria Civica di Arte Contemporanea, Trento, Italy
Kataloge
2016 Christian Falsnaes – ELIXIR, Distanz
2016 How to frame – On the Threshold of Performing and Visual Arts, Sternberg Press
2016 History is a Warm Gun, n.b.k., Berlin, Verlag Walther König
2015 Vertigo of Reality, ex.cat., Verlag Walther König
2015 The Lulennial: A Slight Gestuary, ex.cat, Mousse Publishing,
2015 30/30 retro/perspektiv, ex.cat. Museum für Neue Kunst Freiburg
2015 More Konzeption Conception now, ex.cat, Kettler Verlag
2013 One, ex.cat, DREI, Cologne
2013 Søren Kierkegaard Entweder/oder, ex.cat. Haus am Waldsee, Verlag Walther König
2013 H13 Preis für Performance 2007 – 2012, Kunstraum Niederösterreich
2012 Increasingly colourful – Current Painting from Austria, ex.cat., Galerie im Taxis Palais, Kerber Verlag
2012 Regionale12, ex.cat, Regionale12
2012 Modes of Address, ex.cat., Salzburger Kunstverein
2012 A good reason is one that looks like one, Message Salon, Zürich
2011 The present author – Who speaks in Performance?, Revolver Publishing
Auszeichnungen
2017 Future Generation Art Prize (shortlist)
2017 Working grant, Danish Arts Foundation
2016 ISCP residency, New York
2015 Preis der Nationalgalerie (shortlist)
2015 Prix K-Way Per4m
2008 H13 Prize for Performance
2008 International Prize for Performance (shortlist)
Scott Indrisik, Christian Falsnaes Wants You to Slow Dance with a Stranger, Artsy, 2017
Anna-Lena Werner, Interview – Christian Falsnaes, Artfridge, 2017
журнал баку, Winter, 2016
Christa Sigg, Der Animateur, ART – Das kunstmagazin, 10/2016
Arielle Bier, The Audience is Present, SEEK magazine, 2016
Christian Falsnaes, Artist's Favorites, Spike Art Quarterly, 2016
Raimar Stange, Das direkte Verhältnis von Kunst und Publikum, Kunstforum International # 240, 2016
Sofie Crabbe, Move!, Metropolis M #1/2016
Annika Reith, Ohne dich gibt es kein Werk, Spex 11/2015
Marcus Woeller, Kontrollierte Gruppendynamik, Die Welt, 9/2015
Camilla Stockmann, Jeg vil nedbryde afstanden, Politiken, 16/9/2015
Kito Nedo, Christian Falsnaes, art – das Kunstmagazin, 9/2015
Sabrina Schleichler, Am Puls der Zeit, Kunstzeitung, # 220, 2015
Ingeborg Wiensowski, Übernehmen sie die Kontrolle!, Kultur SPIEGEL, march 2015
Noemi Smolik, Focus: Christian Falsnaes, Frieze d/e #18, 2015
Peter Funken, Schwindel der Wirklichkeit (review), Kunstforum #230, 2015
Raimar Stange, Angst und Konfliktbereit(et), Kunstforum # 230, 2015
Jahresrückblick – Kunstwerk des Jahres, Monopol, 01/2015
Raimar Stange, Christian Falsnaes – Performance Works, Art Review, 12/2014
'Angela Hohmann, Papier muss brennen, Tagesspiegel, 25/10, 2014
Eva Scharrer, Sie verlassen jetzt die Komfortzone!, artmagazine.cc, october 2014
Lotte Løvholm, Rub your body against a stranger, Kopenhagen.dk, october 2014
Josie Thaddeus-Johns, The audience is my material: interview with Christian Falsnaes, Sleek Magazine, september 2014
Julia Halperin, Performance: Do you buy it?, The art newspaper, june 2014
Marcus Woeller, Und Abends mit die Skulpturen nach Hause gehen, Die Welt, 22/06, 2014
Boris Pofalla, Watchlist: Christian Falsnaes, Monopol, june 2014
Noemi Smolik, Christian Falsnaes – One (review), Artforum, march 2014
Raimar Stange, Highlights: Christian Falsnaes, Kaleidoscope, january 2014
Fanny Gonella, Social construction – Conversation with Christian Falsnaes, Dust Magazine, january 2014
Raimar Stange, On art and theatricality in Berlin, Art Review, january 2014
Maike Müller, Abgewetzt durch Zeit und Pragmatismus (review), Monopol online, 04/06, 2014
The Whole Picture (Artist feature), Dissect Journal, november 2013
Sabrina Schleicher, Singen, Summen, Tanzen, Kunstzeitung, october 2013
Raimar Stange, Yes we can! Zur Kraft politischer Performances, artist Kunstmagazin, autumn 2013
Anne Kohlik, Das Vermächtnis der Frauen im Kunstbetrieb (review), Frankfurter Allgemeine Zeitung, 5/8 2013
Almuth Spiegler, Starter: Christian Falsnaes, ART – Das Kunstmagazin, may 2013
Love and security (Artist feauture), Tissue Magazine, march 2012
Kulturpalast, ZDF Kultur, 13/12/2012
Carson Chan, Express yourself – Portrait: Christian Falsnaes, Spike Art Quarterly, autumn 2012
John Beeson, Performance and authority (review), Spike Art Quarterly, winter 2011
Soren Dahlgaard, Interview with Christian Falsnaes, kopenhagen.dk, 10/2010
Christian Falsnaes' performative works are based on the interaction between the audience and the artist. The Danish artist has been shortlisted for the Preis der Nationalgalerie 2015.
Firmly rooted in the art history of the performance, Falsnaes strives to develop new forms of performance art, focusing primarily on the context in which the work was created: the rituals, dynamics and modes of behaviour that come into play in highly codified social fields such as the art world. His works revolve around the issues of identity, authority and submission. As fundamental components, Falsnaes engages the generally unprepared exhibition visitors in participatory designed performances that he documents on video and subsequently shows as a compilation of selected sequences.
Unforeseeable and uncontrollable elements constitute the hallmark of Falsnaes' performances. He works neither with professional actors nor with an exact script, but rather leaves it up to the audience to decide how to carry out his instructions.
Education
2001 – 2003 Philosophy studies, University of Copenhagen
2005 – 2011 Academy of Fine Arts, Vienna
Solo exhibitions (selection)
2017 Christian Falsnaes, Rise, Berlinische Galerie, Berlin
2017 Christian Falsnaes, Force, U-Turn, arteBA, Buenos Aires
2017 Christian Falsnaes, Video Artist. Kunstverein Neuhausen, Neuhausen
2016 Christian Falsnaes, Front, Yarat Contemporary Art Space, Baku
2016 Christian Falsnaes, Thousand Faces, Statens Museum for Kunst, Copenhagen
2016 Christian Falsnaes, First, 1646, The Hague
2015 Christian Falsnaes, Many, Juan & Patricia Vergez Collection, Buenos Aires
2015 Christian Falsnaes, Available, Kunstverein Braunschweig
2015 Christian Falsnaes, Front (Kareth Schaffer), KIOSK, Ghent
2015 Christian Falsnaes, The title is your name, Bielefelder Kunstverein
2014 Christian Falsnaes, Performance Works, PSM, Berlin
2014 Christian Falsnaes, Justified Beliefs, Art Basel Statements, Switzerland
2013 Christian Falsnaes, Opening, KW Institute of Contemporary Art, Berlin
2013 Christian Falsnaes, One, DREI, Cologne
2011 Christian Falsnaes, ELIXIR, PSM, Berlin
2010 Christian Falsnaes, There and Back, Skånes Konstförening, Malmö, Sweden
2008 Christian Falsnaes, Rational Animal, Kunstraum Niederösterreich, Vienna
Group exhibitions (selection)
2017 Bienal de Performance BP.17, Buenos Aires
2017 Future Generation Art Prize, Pinchuk ArtCentre, Kiev
2017 Cool, Calm and collected, ARoS Aarhus Kunstmuseum, Aarhus
2017 Portfolio Berlin 03, Kunsthalle Rostock, Rostock
2017 Conditions of Political Choreography, n.b.k. Neuer Berliner Kunstverein, Berlin
2017 Sæt pris på kunsten, Museum of Contemporary Art, Roskilde
2017 Instructions for happiness, 21'er Haus, Vienna
2017 Duet with artist, Museum Morsbroich, Leverkusen
2017 Dejima – concepts of in- and exclusion, GAK, Bremen
2016 Conditions of Political Choreography, CCA, Tel Aviv
2016 20 Years, Migros Museum für Gegenwartskunst, Zurich
2016 The gestural, 21'er Haus, Vienna
2016 Head to Head, Castlefield Gallery, Manchester
2016 Today's Art Festival, The Hague
2016 Take Up Your Space, KAI10 / Arthena Foundation, Düsseldorf
2016 Manifesta 11, Zurich
2016 Im Raum mit, BNKR, Munich
2016 Stellung nehmen, Kestnergesellschaft, Hannover
2015 Preis der Nationalgalerie 2015, Hamburger Bahnhof – Museum für Gegenwart, Berlin
2015 Political Populism, Kunsthalle Wien, Vienna
2015 Expanding the field of play, Centre Pompidou, Paris
2015 The city is the star, ZKM | Zentrum für Kunst und Medientechnologie, Karlsruhe
2015 Reset I – Galerie Priska Pasquer, Cologne
2015 History is a warm gun, n.b.k. Neuer Berliner Kunstverein, Berlin
2015 Life in a Castle. Works from the Collection, Musée départemental d'art contemporain de Rochechouart
2015 Per4m, Artissima, Torino
2015 European Media Art Festival, Kunsthalle Osnabrück
2015 Destination Vienna, Kunsthalle Wien, Vienna
2015 More Konzeption conception now, Museum Morsbroich, Leverkusen
2015 The Lulennial – a slight gestuary, Lulu, Mexico City
2015 30 + 30 retro/ perspektiv, Museum für Neue Kunst, Freiburg
2014 Reykjavik Dance Festival, Reykjavik Art Museum, Reykjavik
2014 Public, Art Basel Miami Beach
2014 Performance proletarians, MAGASIN – Centre National d'art Contemporain de Grenoble
2014 Vertigo of reality, Akademie der Künste, Berlin
2014 Vor Ort, Bielefelder Kunstverein, Bielefeld
2014 Is it Y(ours)?, Museum Bärengasse, Zurich
2014 Now and again – Performance for video, Fotografisk Center, Copenhagen
2013 Ihre Geschichte(n), Bonner Kunstverein, Bonn
2013 Gelatin – Stop – Anna Ly Sing – Stop, Schinkel Pavillion, Berlin
2013 Grundfrage (Question Fondamentale), Crac Alsace, Altkirch
2013 Regionalismus, Salzburger Kunstverein, Salzburg
2013 Enten/Eller, Nikolaj Contemporary Art Centre, Copenhagen
2013 Entweder/oder, Haus am Waldsee, Berlin
2012 Immer Bunter – Aktuelle Malerei aus Österreich, Galerie im Taxis Palais, Innsbruck
2012 Realness Respect, Kunstverein Medienturn, Graz
2012 Catch a glimpse of me, W139, Amsterdam
2012 Regionale12, Festival for contemporary art, Austria
2011 REGRESS-PROGRESS, Centre for Contemporary Art Ujazdowski Castle, Warsaw
2011 ACTS, Museum of Contemporary Art, Roskilde, Denmark
2011 Performance as lecture, Kunsthalle Wien project space, Vienna
2011 Sequences Real time Art Festival, Reykjavik
2010 Speak & Spell – curated by Spike Art Quarterly, COCO, Vienna
2008 International Prize for Performance, Galleria Civica di Arte Contemporanea, Trento, Italy
Catalogues
2016 Christian Falsnaes – ELIXIR, Distanz
2016 How to frame – On the Threshold of Performing and Visual Arts, Sternberg Press
2016 History is a Warm Gun, n.b.k., Berlin, Verlag Walther König
2015 Vertigo of Reality, ex.cat., Verlag Walther König
2015 The Lulennial: A Slight Gestuary, ex.cat, Mousse Publishing,
2015 30/30 retro/perspektiv, ex.cat. Museum für Neue Kunst Freiburg
2015 More Konzeption Conception now, ex.cat, Kettler Verlag
2013 One, ex.cat, DREI, Cologne
2013 Søren Kierkegaard Entweder/oder, ex.cat. Haus am Waldsee, Verlag Walther König
2013 H13 Preis für Performance 2007 – 2012, Kunstraum Niederösterreich
2012 Increasingly colourful – Current Painting from Austria, ex.cat., Galerie im Taxis Palais, Kerber Verlag
2012 Regionale12, ex.cat, Regionale12
2012 Modes of Address, ex.cat., Salzburger Kunstverein
2012 A good reason is one that looks like one, Message Salon, Zürich
2011 The present author – Who speaks in Performance?, Revolver Publishing
Awards and grants
2017 Future Generation Art Prize (shortlist)
2017 Working grant, Danish Arts Foundation
2016 ISCP residency, New York
2015 Preis der Nationalgalerie (shortlist)
2015 Prix K-Way Per4m
2008 H13 Prize for Performance
2008 International Prize for Performance (shortlist)
Scott Indrisik, Christian Falsnaes Wants You to Slow Dance with a Stranger, Artsy, 2017
Anna-Lena Werner, Interview – Christian Falsnaes, Artfridge, 2017
журнал баку, Winter, 2016
Christa Sigg, Der Animateur, ART – Das kunstmagazin, 10/2016
Arielle Bier, The Audience is Present, SEEK magazine, 2016
Christian Falsnaes, Artist's Favorites, Spike Art Quarterly, 2016
Raimar Stange, Das direkte Verhältnis von Kunst und Publikum, Kunstforum International # 240, 2016
Sofie Crabbe, Move!, Metropolis M #1/2016
Annika Reith, Ohne dich gibt es kein Werk, Spex 11/2015
Marcus Woeller, Kontrollierte Gruppendynamik, Die Welt, 9/2015
Camilla Stockmann, Jeg vil nedbryde afstanden, Politiken, 16/9/2015
Kito Nedo, Christian Falsnaes, art – das Kunstmagazin, 9/2015
Sabrina Schleichler, Am Puls der Zeit, Kunstzeitung, # 220, 2015
Ingeborg Wiensowski, Übernehmen sie die Kontrolle!, Kultur SPIEGEL, march 2015
Noemi Smolik, Focus: Christian Falsnaes, Frieze d/e #18, 2015
Peter Funken, Schwindel der Wirklichkeit (review), Kunstforum #230, 2015
Raimar Stange, Angst und Konfliktbereit(et), Kunstforum # 230, 2015
Jahresrückblick – Kunstwerk des Jahres, Monopol, 01/2015
Raimar Stange, Christian Falsnaes – Performance Works, Art Review, 12/2014
'Angela Hohmann, Papier muss brennen, Tagesspiegel, 25/10, 2014
Eva Scharrer, Sie verlassen jetzt die Komfortzone!, artmagazine.cc, october 2014
Lotte Løvholm, Rub your body against a stranger, Kopenhagen.dk, october 2014
Josie Thaddeus-Johns, The audience is my material: interview with Christian Falsnaes, Sleek Magazine, september 2014
Julia Halperin, Performance: Do you buy it?, The art newspaper, june 2014
Marcus Woeller, Und Abends mit die Skulpturen nach Hause gehen, Die Welt, 22/06, 2014
Boris Pofalla, Watchlist: Christian Falsnaes, Monopol, june 2014
Noemi Smolik, Christian Falsnaes – One (review), Artforum, march 2014
Raimar Stange, Highlights: Christian Falsnaes, Kaleidoscope, january 2014
Fanny Gonella, Social construction – Conversation with Christian Falsnaes, Dust Magazine, january 2014
Raimar Stange, On art and theatricality in Berlin, Art Review, january 2014
Maike Müller, Abgewetzt durch Zeit und Pragmatismus (review), Monopol online, 04/06, 2014
The Whole Picture (Artist feature), Dissect Journal, november 2013
Sabrina Schleicher, Singen, Summen, Tanzen, Kunstzeitung, october 2013
Raimar Stange, Yes we can! Zur Kraft politischer Performances, artist Kunstmagazin, autumn 2013
Anne Kohlik, Das Vermächtnis der Frauen im Kunstbetrieb (review), Frankfurter Allgemeine Zeitung, 5/8 2013
Almuth Spiegler, Starter: Christian Falsnaes, ART – Das Kunstmagazin, may 2013
Love and security (Artist feauture), Tissue Magazine, march 2012
Kulturpalast, ZDF Kultur, 13/12/2012
Carson Chan, Express yourself – Portrait: Christian Falsnaes, Spike Art Quarterly, autumn 2012
John Beeson, Performance and authority (review), Spike Art Quarterly, winter 2011
Soren Dahlgaard, Interview with Christian Falsnaes, kopenhagen.dk, 10/2010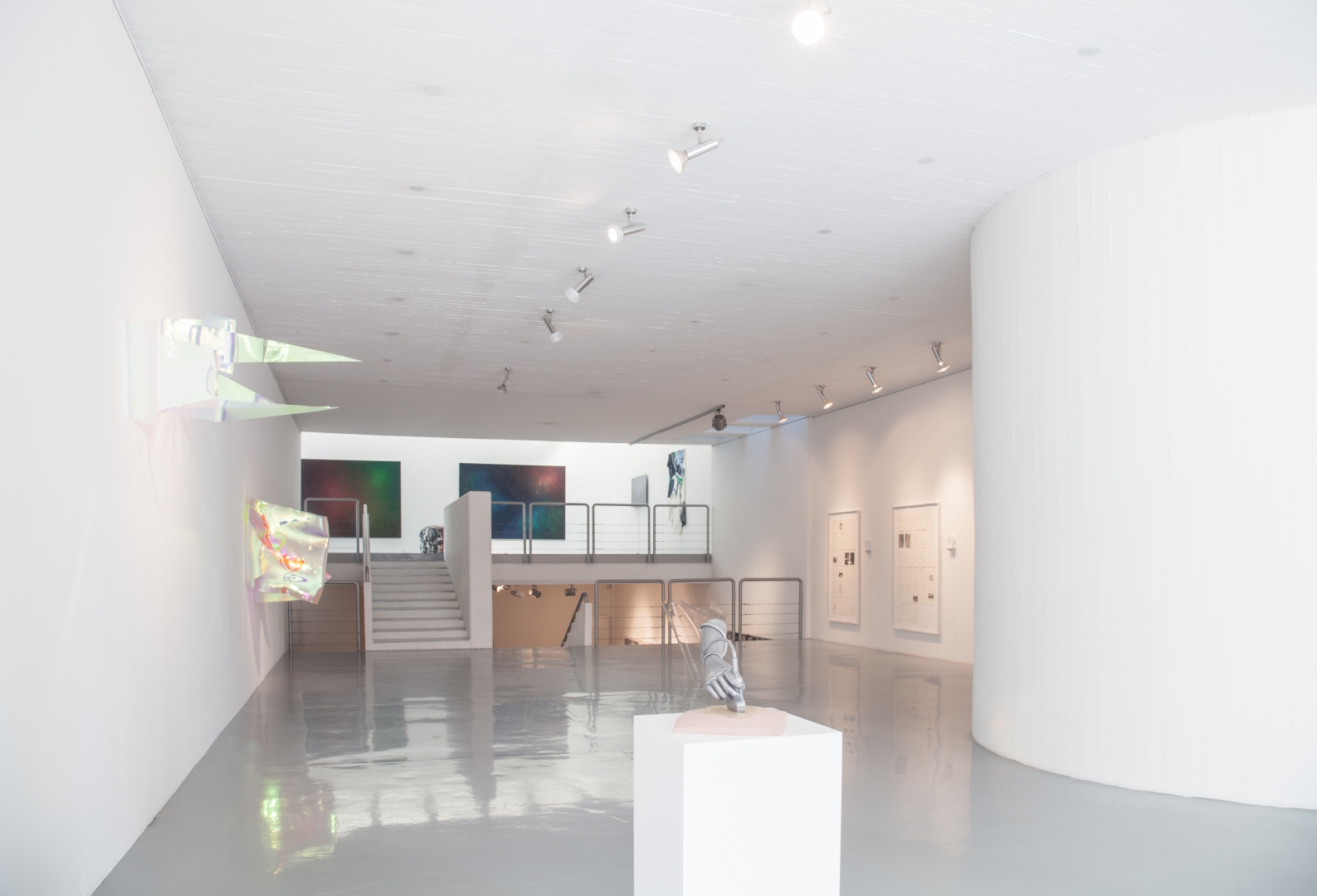 Sep 3, 2016 – Jan 21, 2017